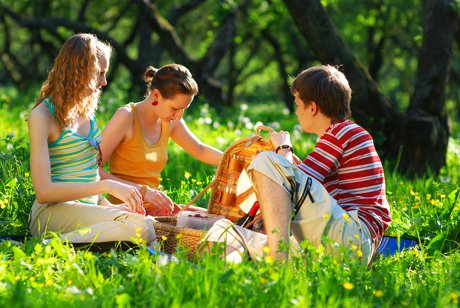 Leesburg real estate residents embrace the afternoon at Morven Park. A jewel of the community, the park is filled with amenities galore. Historic buildings tell the story of days gone by. Sports fields beckon athletes. Trails, gardens, and grounds call out to wanderers. Soft grassy fields call out to picnickers enthusiastically spreading out blankets under the shadiest of trees. Acres of gorgeous Northern Virginia terrain surrounds park goers as they soak up the sunshine.
History abounds and visitors can take a peek into what lives were once like living in a mansion on Leesburg property as well as in an old farm house. A window into 20th century opulence is opened at the Morven Mansion. Once home to Virginia's political elite, two esteemed governors hung their hats in the hallways here. Governor Westmoreland Davis and his wife bought the home in 1903 and lived a plentiful life filled with international travel and domestic social hosting. Furnishings and belongings stunningly showcase the ornate style of living richly. Impressive gatherings are easily imagined with games on the billiards table, sophisticated dinner parties and cozy fires with family members curled up on the settee with a good book.
Resident Turkeys Give Thanks On Leesburg Property
In contrast to the velvet luxury found in the Morven Mansion life was much more simply lived nearby at Turkey Hill Farm. Workers at the farm resided in the Old Farmhouse which was restored in 2015. Buildings at this Leesburg real estate location are utilized by area school children who benefit from educational programs featuring agriculture and gardening. Many head out to Turkey Hill Farm to visit the White House Turkeys. Multiple feathered friends retired here after receiving Thanksgiving Presidential pardons.
At Morven Park, area equestrians find plenty of Leesburg property to horse around on. At the Morven Park International Equestrian Center year round events are impressive. The best of the best compete in equestrian competitions with hunter/jumper shows and dressage. The spring and fall horse trials draw crowds from across the country. Critically acclaimed for its state of the art facilities and impeccable instruction, equestrians stand in line for training services. Featuring cross country and ring training more information regarding programs can be obtained by calling 703.777.2414.